Coins Information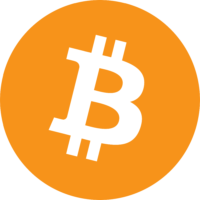 BTC(Bitcoin)
1.Project Description
Project Name: Bitcoin
Token Name: BTC
2.Project Introduction
Bitcoin is a cryptocurrency and a digital payment system invented by an unknown programmer, or a group of programmers, under the name Satoshi Nakamoto.It was released as open-source software in 2009.The system is peer-to-peer, and transactions take place between users directly, without an intermediary. These transactions are verified by network nodes and recorded in a public distributed ledger called a blockchain. Since the system works without a central repository or single administrator, bitcoin is called the first decentralized digital currency.Besides being created as a reward for mining, bitcoin can be exchanged for other currencies, products, and services in legal or black markets.As of February 2015, over 100,000 merchants and vendors accepted bitcoin as payment. According to research produced by Cambridge University in 2017, there are 2.9 to 5.8 million unique users using a cryptocurrency wallet, most of them using bitcoin.
3.Token overview


Total Circulation: 21 million
4.Support links
Official Website: https://bitcoin.org/zh_CN/
Whitepaper: https://bitcoin.org/bitcoin.pdf
_________________________________________________________________________________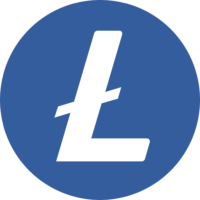 LTC(Litecoin)
1.Project Description

Project Name: Litecoin
Token Name: LTC
2.Project Introduction
Litecoin (LTC) is a peer-to-peer cryptocurrency and open source software project released under the MIT/X11 license. Creation and transfer of coins is based on an open source cryptographic protocol and is not managed by any central authority. While inspired by, and in most regards technically nearly identical to Bitcoin (BTC), Litecoin has some technical improvements over Bitcoin, and most other major cryptocurrencies, such as the adoption of Segregated Witness, and the Lightning Network. These effectively allow a greater amount of transactions to be processed by the network in a given time, reducing potential bottlenecks, as seen with Bitcoin. Litecoin also has almost zero payment cost and facilitates payments approximately four times faster than Bitcoin.
3.Token overview

Total Circulation: 2 billion
4.Support links
Official Website: https://litecoin.org
_________________________________________________________________________________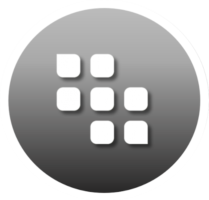 XUNI(UltraNoteInfinity)
1.Project Description
Project Name: UltraNote Infinity
Token Name: XUNI
2.Project Introduction
UltraNote is much more than a Privacycoin, it is a lifestyle facilitator and a growing value storage solution. UltraNote ecosystem has been developed on top of the cutting edge CryptoNote blockchain technology, distinctively for unchallenged confidential transactions. As a true privacy platform using peer-to-peer encryption, what you do on UltraNote will always be your personal affairs. It is completely confidential, anonymous and untraceable. On UltraNote anyone, anywhere and at any time, can execute instant borderless private fund transfers, send encrypted instant messages with SHA-2048 encrypted files via the IPFS Protocol and deposit coins for 3% interest per year.
In addition to private usage, UltraNote is furthermore a strategic business partner for both start-ups, as well as mature companies to accelerate growth by offering business solutions that save both time and financial resources. Until today there has been no proven confidential avenue for private individuals as well as high profile organisations to either message their associates or transfer sensitive files securely. With UltraNote both private users and high profile organisations dealing with sensitive clients' information have the opportunity to not only optimize the level of security they operate with but also massively reduce costs by eliminating friction costs. For instance with UltraNote any organisation can easily restructure and hackproof their communication infrastructure. No servers cost; no 3rd parties hosting fees; no courier fees to transfer confidential files and no more expensive communication network set-up
3.Token overview

Total Circulation: 21 million
4.Support links
Official Website: https://ultranote.org
Whitepaper: https://ultranote.org/WHITEPAPER_ULTRANOTE2.0.pdf
_________________________________________________________________________________